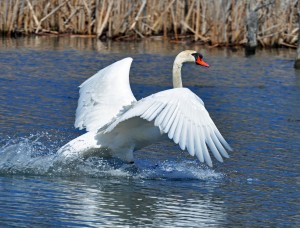 I am currently reading the most recent book by Ken Robinson, Ph.D., Creative Schools:  The Grassroots Revolution That's Transforming Education.  
It's a fantastic look at what is wrong with our current school system and some strategies for making things better for our students and our future.   He wrote the book as a more comprehensive and detailed follow-up to one of the most popular TED Talks ever:   How Schools Kill Creativity.   Sir Robinson, who is British but now lives in the United States, is a seasoned educator with decades of experience working in and for schools in the U.K. and the U.S.
What I am loving most so far is his emphasis on individualized education that recognizes and inspires greatness in all students by focusing on and building their STRENGTHS.    One of my favorite quotes from the book is this one:
If you run an education system based on standardization and conformity that surpasses individuality, imagination, and creativity, don't be surprised if that's what it does.
I am enjoying the book not only because it is filled with plenty of research, real-world evidence, and practical solutions, but also because it just makes so much sense.
The standards-based reform movement imposed on schools from outside political forces is utter nonsense driven by economic and political motivations, not what works best to inspire good teaching, motivated students, and excellent learning outcomes.
This is why students and teachers are unmotivated, depressed, and in many cases, suicidal, and why so many of them just eventually get to the point that they can take it no longer and quit or drop out.
I know that was certainly the case for me — the standards-based system took away everything good about the profession for me — no more creativity or inspiring kids to their greatness.  Just drill, drill, drill, test. Wake them up, and test some more.   You're a swan, not a duck?   Sorry, we are only testing for duck skills here.  I guess you must be a failure.
We just cannot sustain this model of education and expect good things for our kids and our world.  Sir Robinson explains that we need to go "back to basics" in terms of re-thinking the very purpose of education —  "to enable students to understand the world around them and the talents within them so they can become fulfilled individuals and active, compassionate citizens."
Standards-based education reform will not get us there; we need to look more closely at what makes kids passionate and what they were uniquely designed to be and to do.   And we need to instill this value in them so that they will not be content to settle for anything less than their very best possible lives.
That is part of the mission here at WingBuilder – to help you discover your own YOUniqueness – what your strengths, talents, and passions are – so that you can serve the world in an authentic way that expresses who you are meant to be in the world.
For too many of us, school was a place where dreams went to die.   We were told that we had to work hard, pass the tests, get a college degree, and get a good job – but at what expense?  At the expense of the very heart and soul of our true purpose?
You are not a standardized person, and your dreams are unlike the dreams of everyone else in this world.  No standardized test can predict your potential for greatness, impact, and service to the world.
There is so much more to life than working for a paycheck, doing the laundry, and updating your Facebook status.  YOU were created for something much bigger than that.
Are you ready to step into a new chapter of transformation that brings you above the level of standardization and conformity into your greatness?
Let's break out of the cages of comfort and conformity together and build wings of creativity, courage, and compassion – for ourselves, and for our world!