For Heart-Centered Dreamers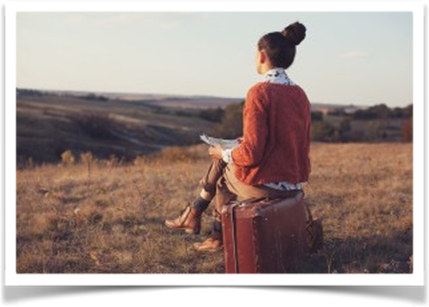 You are a heart-centered dreamer… a person who wants to make a difference in the world, not just work for a paycheck.  
No longer content to stay in a soul-sucking job, you are ready to take a leap into work that is meaningful and a career vision aligned with your deepest values.
You have a vision for the life that would make your heart sing, but you need a plan to get there and support to put your passion into action.
Imagine….
…a life and career that is fully aligned with your values, strengths and talents.  
…waking up each day confident that you are in the exact right life and career that maximizes the gifts you have to offer the world.  
…using your creativity, courage, and compassion to launch your dreams, love your life, and make a positive impact on the lives of others.
What is Life and Career Design Coaching?
Coaching is an amazing process of being heard, seen, and deeply supported while you are focusing on specific dreams and goals that you would like to achieve. 
Working with a coach is like holding a mirror up to your heart and soul to reflect back to you what you need to know as you make decisions and move forward in your life and career.  
Unlike counseling or therapy, which typically focuses on resolving past trauma or emotional difficulties, a coaching relationship focuses on who you are now and who you are becoming as you develop positive solutions and strategies to overcome obstacles and reach your highest calling, dreams, and desires.
Who is Sandi Lerman?
Sandi Lerman is a Certified Professional Coach with over 20 years of experience as an educator, coach, and business owner. 
She loves helping people break free from the cages of conformity, confusion, and complacency to build wings of creativity, courage, and compassion.
Sandi has a unique gift of deep intuition and soulful, patient connection with her clients that empowers them to make powerful transformations to lift their hearts, launch their dreams, and love their lives.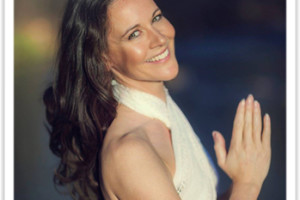 "I was extremely fortunate to meet Sandi Lerman. I found her to be a joy to talk to.
She is incredibly kind and supportive and keen to learn about you and help you!  She has this wonderful balance of abilities from being 'gentle and kindly supportive' to the firm and strong 'pulling you forward' that you require from a good coach. 
I was impressed with her and would not hesitate to recommend her skills.  Her brand truly illustrates what she can bring out in you and with her help, you can truly build those wings and fly!"
Gill Webster
Scotland, UK
Why should I hire a Life and Career Design Coach?
Making big changes in your life and career is so much easier and faster when you have someone to reflect your strengths back to you and support you with strategies for success.  
Working with a coach can  help you discover what you really want, so that you stop spinning your wheels and achieve results much faster than you can on your own. 
Here are some possible coaching areas to focus on…
Purpose, Passion & Career
Heart-centered life and career design
Mid-career transitions and life transformations
Going back to school for a new degree
Putting your passions into action
Growth and Transformation
Big life decisions and transitions
Organization and goal-setting from the heart
Post-traumatic growth, grief recovery and transition
Living well with chronic illness, disability or other challenges
Nurturing family relationships during life transitions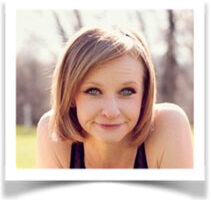 "Sandi provides incredible coaching work. She asked the right probing questions that allowed me to think outside the box. After an hour session, Sandi provided me with a great sense of ease and a stronger belief in myself. Her beautiful energy creates a safe and accepting space for those 'aha moments'!"
Jenilee Evans
USA
How does Life and Career Design Coaching work?
WingBuilder offers private coaching sessions to clients anywhere in the world by phone or Skype.   These individual sessions are customized to meet your specific life and career transition needs.  A variety of packages are available.
Coaching sessions take place by appointment, and unlimited e-mail support is available in between sessions.
WingBuilder Individual Life and Career Change Coaching is uniquely designed to support you as an individual, incorporating both your life and career goals into the coaching process.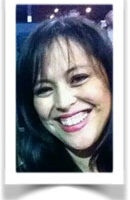 "Sandi was able to dig into my strengths and help me think of career possibilities I had never thought of.  I am ready to do more research to help me on my career journey thanks to her!"
Trina Arnold
USA
In addition to Life and Career Design Coaching, Sandi also offers Life and Business Design Coaching and Copy Coaching for Entrepreneurs.   For more information about these coaching options, click on the links below:
How do I get started?
Schedule a complementary 30-minute consultation with Sandi today to discuss your coaching needs and answer any questions you have about coaching! Click HERE to get in touch with Sandi. 
After your free consultation, you may either choose a coaching package of 2, 3, or 4 months.
New clients may schedule an optional 60 Minute Jump Start Session to experience the power of coaching right away as you make a decision about which package is right for you.
While deciding how many months and how often you would like coaching sessions, consider the following factors:
The level of support you need during this particular transition or life/career decision.
The number of focus areas you would like to work on in your coaching sessions.
The amount of time it will take to implement the changes you wish to make.
How much ongoing support you will need after activating your life/career changes.
Your schedule and availability for weekly or bi-weekly coaching sessions.
For information on packages and pricing, click below:

Schedule a free 30-minute consultation today! Just contact Sandi by entering your name, e-mail, and request HERE.