For Heart-Centered Entrepreneurs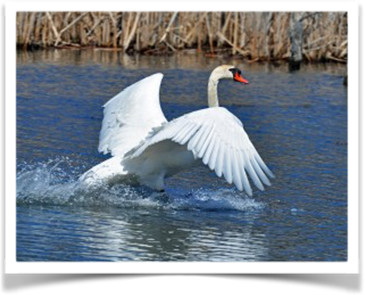 You are a heart-centered entrepreneur…a creative business owner with a passion for making a difference.
You've got big dreams for your life and your business. You're ready to do whatever it takes to make those dreams a reality so that you can live life on your own terms, make a great income, and have a positive impact on the world.
But…You're stuck.
Spinning in an endless loop of confusion — you keep trying to figure out who you are, what you want to do, and where you are going next with your business. 
Should you find a more specific business niche, or is there a way to combine all of what you do under one unified umbrella?
Who is your ideal client, and what should kind of offerings should you provide?
How can you earn a sustainable income while also making a positive impact?
What exactly do you stand for in your business, and what will sustain you through the tough times as an entrepreneur?
You thought you had it all figured out… but then you changed your mind.  Again.  
Confusion and lack of clarity holds you back keeps you from moving forward, making money, and creating the life and business of your dreams.
You need expert help.  And you need it NOW!
A Life and Business Design Coach can help you….
Design a business that is a brilliant reflection of your unique talents, passions, and priorities.
Create a business that compliments your desired lifestyle so that you are really living a life you love at the same time you are building your business.
Find focus and clarity around your business model, target market, and brand message.
Develop your unique zone of excellence to make everything in your business a joyful expression of YOU.
Create an action plan specifically designed to accelerate your business success.
Lift your vision from playing small to building a business that elevates your altitude.
Who is Sandi Lerman?
Sandi Lerman is a Certified Professional Coach with over 20 years of experience as an educator, coach, and small business owner.
She loves helping people break free from the cages of conformity, confusion, and complacency to build wings of creativity, courage, and compassion.
Sandi has a unique gift of deep intuition and soulful, patient connection with her clients that empowers them to make powerful transformations to lift their hearts, launch their dreams, and build lives and businesses they love.  
In addition to Life and Business Design Coaching, Sandi also offers Life and Career Design Coaching and Copy Coaching for Entrepreneurs.   For more information about these coaching options, click on the links below:
Why should I hire a Life and Business Design Coach?
Making big changes in your life and business is so much easier and faster when you have someone to reflect your strengths back to you and support you with strategies for success.  
Working with a coach can  help you discover what you really want so that you stop spinning your wheels, and help you achieve results much faster than you can on your own.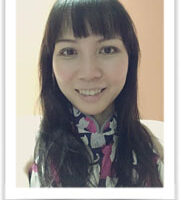 "Sandi listens well and mirrored clarity and feedback to what I was thinking of building. At the end of one hour, I had resources to turn to, clearer next steps in building a business vision, clarity in aligning my interests and an expanded possibility mindset. Well worth the one hour! Thank you!"
Andrea Tan
How does Life and Business Design Coaching work?
WingBuilder offers private coaching sessions by phone or Skype.   These individual sessions are customized to meet your specific life and career transition needs.  A variety of packages are available.
Coaching sessions take place by appointment, and unlimited e-mail support is available in between sessions.
WingBuilder Life and Career Change Coaching is uniquely designed to support you as an individual, incorporating both your life and career goals into the coaching process.
How do I get started?
Schedule a complementary 30-minute consultation with Sandi today to discuss your coaching needs and answer any questions you have about coaching!
After your free consultation, you may either choose a coaching package of 2, 3, or 4 months.
New clients may schedule an optional 60 Minute Jump Start Session to experience the power of coaching right away as you make a decision about which package is right for you.
While deciding how many months and how often you would like coaching sessions, consider the following factors:
The level of support you need during this particular business design process
The number of focus areas you would like to work on in your coaching sessions.
The amount of time it will take to implement the changes you wish to make.
How much ongoing support you will need after activating your life/career changes.
Your schedule and availability for weekly or bi-weekly coaching sessions.
For information on Life and Business Design coaching packages and pricing, click below:

To learn more about working with Sandi, schedule a free 30-minute consultation today!