For Heart-Centered Entrepreneurs
Lift your Brand, Launch your Message!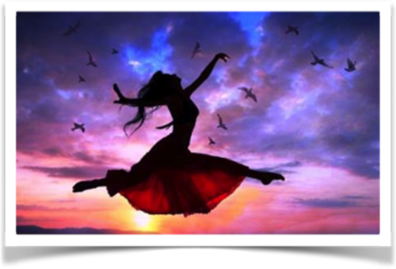 You are a heart-centered entrepreneur…a creative business owner with a passion for making a difference. 
Your business is established and growing. Now you're ready to play a bigger game by getting your message out to more people.  
To expand your reach, you know you need to write new website and video content, blog regularly,  write e-mail campaigns, and create programs, online courses, and e-books.
But when you open your computer to start writing all that content… you freeze.
When talking to your clients and business colleagues in person, everything is great.
But when it comes to writing —getting your ideas out of your mind and onto the page in perfectly crafted English — you feel awkward and embarrassed.
You're just never quite sure if your writing makes sense and how to organize your thoughts. You're not always sure how to use correct English grammar and sentence structure.
Writing copy makes you so frustrated!   So you keep putting it off.
You know that your lack of confidence is holding you back and keeping your business small, even though you have a lot of great ideas to share with the world.
You're ready to do whatever it takes to get over this obstacle to build your brand and get your message out there.
It's time to hire a WingBuilder Copy Coach!
Copy Coaching and Co-Editing builds the skills and confidence you need to

write your own

….
Blog Posts
Articles
Website Copy
E-books and Books
Linked In or About Page Bio
Video Scripts
Social Post Series
        … and more!
What is Copy Coaching and Co-Editing?
WingBuilder Copy Coaching and Co-Editing is a hands-on, highly collaborative writing process for heart-centered entrepreneurs who want to learn how to craft better copy and reach a wider audience with your message.   
Copy Coaching can help you build confidence and make your content SOAR!  
Your Copy Coach is a special kind of Writing Coach who will work with you throughout the writing process by helping you with ideas, organization, focus, clarity, and meaningful messaging.  
You have complete control over your writing while learning new strategies to make your words sound more professional and polished. 
As you work together to improve the writing piece with your coach,  you will discuss possible revisions with your coach and co-edit the writing and English grammar until it the content is amazing, error-free, and ready to publish.
How is Copy Coaching Different from Copywriting?
Copywriters write your copy

for

you, while a Copy Coach expertly supports and guides you with suggestions and copywriting tips as you

write your own copy

. This gives you greater control, at a more affordable price.
Copywriting takes away your authentic style and personal voice, while Copy Coaching focuses on using language that sounds just like you because

the words and ideas are yours

.
With copywriting, you ask for a project to be done a certain way and hope for the best. With a Copy Coach, you are working

side-by-side with your coach

on your writing project, from start to finish.
Copywriting makes you dependent on another professional to do your writing. Copy Coaching

empowers you

to become a better writer so that eventually you will be completely independent business writer.
Who is Sandi Lerman?
Sandi Lerman is a Certified Professional Coach with over 20 years of experience as an educator, coach, and small business owner.
Sandi is a certified English teacher with specialized training and vast experience with writing instruction for all ages and proficiency levels.  She also received specialized training for college-level composition support as an online instructor for Smarthinking, Inc.
Sandi is fluent in both American Sign Language and Spanish and holds a Master's degree in teaching English as a Second Language. She lived in Scotland and Mexico for the first four years of her teaching career.  Being trilingual and sensitive to cultural differences makes her uniquely qualified to support global, multilingual entrepreneurs and those who are expanding their services to the English-fluent market.
As a Life and Career Design Coach, Sandi loves helping people break free from the cages of conformity, confusion, and complacency to build wings of creativity, courage, and compassion.
She has a unique gift of deep intuition and soulful, patient connection with her clients that empowers them to make powerful transformations to lift their hearts, launch their dreams, and build lives and businesses they love.  
In addition to Copy Coaching for Entrepreneurs, Sandi also offers Life and Career Design Coaching and Life and Business Design Coaching.  For more information about these coaching options, click on the links below:
Why should I hire a Writing Coach?
Writing excellent copy in English that communicates your message clearly and converts clients is so much easier and faster when you have someone to reflect your ideas back to you and support you with writing strategies for success.  
Working with a Writing Coach can help you discover the message you really want to convey in your writing so that you stop spinning your wheels and waste precious time worrying about your grammar, spelling and punctuation.
A Copy Coach helps you learn how to build writing skills and confidence so that you can achieve results in your business much faster.
How does Copy Coaching and Co-Editing Work?
WingBuilder offers private coaching sessions by phone or Skype.   These individual sessions are customized to meet your specific writing and copy coaching needs.  A variety of packages are available.
Coaching sessions take place by appointment, and unlimited short e-mail support is available in between sessions.
What is the WingBuilder Copy Coaching Process?
Copy Coaching combines expert writing support and instruction with co-planning and editing to ensure an amazing finished product.  
Business Writing:  Copy Coaching/ Co-Editing Projects:
Each coaching project includes:
One 60-minute copy coaching session by phone or Skype
Two co-edited revisions after coaching sessions
Detailed feedback and coaching to improve your copywriting skills
Unlimited e-mail support between revisions as needed
Optional third revision, as needed
Two optional 15-minute follow-up calls
Grammar links and writing tips
These are the project steps and sequence that we will follow in our Copy Coaching process:
Client makes a secure online payment by credit card or PayPal on the WingBuilder   website (all coaching is pre-paid).
Clients sends Pre-Coaching Contact Form and the first draft or outline of ideas.
Sandi provides possible dates/times for coaching call – client chooses best dates.
Coaching Call takes place – 60 minutes by Skype or phone.
Feedback and Suggestions e-mailed to Client (within 3 days)
First Revision, and Co-Editing by e-mail (7 days maximum for 1st revision).
Optional:  15-minute follow-up phone or Skype call during revisions. 
Second Revision, Co-Editing e-mails, Proofreading (3 days max for 2nd revision).
Second Revision sent to client with Cover Sheet Comments and Grammar Links.
Optional: 15-minute follow-up phone or Skype call. 
Optional: Follow-up emails for up to 7 days after Second Revision is received.
Optional: Third Revision, as needed. (3 days max for 3rd revision).
For the average writing project, the entire process takes 7 – 14 days from start to finish. 
Copy Coaching Projects, Packages, and Pricing
Pricing for writing projects varies depending on the number of words per page and number of pages included.  Monthly Blog Copy Coaching requires a 3-month minimum purchase.
How do I get started? 
To order your Copy Coaching project or package, click the button below:

If you have questions, schedule a complementary 30-minute consultation with Sandi today to discuss your coaching needs and answer any questions you have about coaching.