Hello, and welcome!
My name is Sandi Lerman. and I am the Founder and Fairy Godmother of WingBuilder.
The purpose of WingBuilder is to provide ideas, information and inspiration to lift you up on strong wings of compassion, creativity, and courage as you risk it all to LAUNCH A LIFE YOU LOVE!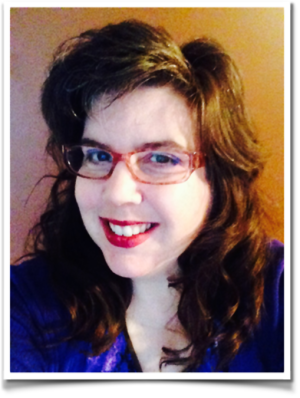 If we listened to our intellect, we'd never have a love affair. We'd never have a friendship. We'd never go into business, because we'd be cynical. Well, that's nonsense. You've got to jump off cliffs all the time and build your wings on the way down.
~ Ray Bradbury
I hope that by sharing my stories and the stories of other WingBuilders that you will feel connected and encouraged to build wings that will help you soar above grief, pain, and stress to growth, purpose and success.
This community is a gathering of heart-centered dreamers committed to transforming themselves and the world.
Here's what I know:
YOU are an amazing and unique creature, designed for a specific purpose while on this earth.
Be as a bird perched on a frail branch that she feels bending beneath her, still she sings away all the same, knowing she has wings.
~Victor Hugo
But… if you have been living on this earth for 30, 40, 50 years or more, you may feel that it's too late to be the bird you were born to be.
You may have lost some of the magic and passion
that inspired you to dream when you were younger.
The seven internal dragons of doubt, disappointment, dread, discouragement,
depression, disillusionment, and defeat
are constantly swirling around our heads and inside our minds,
trying to vanquish Wingbuilder Warriors by destroying our dreams and desires.
And just when we think we have the internal dragons conquered,
the seven external dragons of disease, disability, divorce, debt,
disaster, death, and life's difficulties and daily demands
swoop down to challenge even the strongest Wingbuilder among us.
Here's the good news.
Dragons can be challenging, but they are not always deadly.  You can try to slay them, but there's another option.
With creativity, courage, and compassion, and connection with others on the journey…
You can train and ride your dragons.
That's one of the things we are all learning how to do here at WingBuilder.
We also have have learned a few special magical strategies and systems that help turn heart-centered day-dreamers into heart-centered dream-doers!
I hope that you will find something here that serves you,
makes you smile, lifts your heart, and gives you strength for your journey.
Welcome, and I look forward to meeting you!

_______________________________
Sandi's Official Bio
Sandi Lerman, M.A. Ed, is a multi-passionate writer, coach, and educator who loves to help heart-centered dreamers transform their own lives and the lives of those they serve by building strong wings of compassion, creativity, and courage.
Sandi has a rich and diverse background in life and career transition coaching, language and literacy learning and teaching (American Sign Language, Spanish, and English as a Second Language), sign language interpreting, and writing.  She is also an adoptive parent who is passionate about advocating for trauma-informed parenting and teaching practices that recognize the unique psychological, language development, and academic needs of older and internationally adopted kids and teens.
After obtaining a BA degree in English and secondary education certification from Indiana University, Sandi spread her wings by living and working overseas, first in Scotland for her student teaching, then for three years as a Language Arts teacher in Monterrey, Mexico.
She flew back home to the U.S. and continued to build her wings by earning another degree in ASL interpreting and developing a successful career as K-12 and college teacher.  Sandi has worked in several public and private school districts as well as serving in an non-profit agency as the director of an adult literacy program and as an instructor and ASL interpreter in K-12 schools and universities, including Gallaudet University, where she participated in the Visiting Interpreter program and did gradate studies in ASL/English Linguistics.
After experiencing several traumatic and profoundly transformative experiences in her own life, Sandi took a massive leap of faith and launched a new career as the founder of WingBuilder.  A Certified Professional Coach and Compassion Fatigue Educator, she teaches others how to lift their hearts and launch lives they love through her LEAP Virtual Workshop and WINGS E-Course.
Sandi is the proud parent of a brave, bold, brilliant, and beautiful daughter named Debora who is both Deaf and Guatemalan by birth.   Sandi is passionate about parenting, teaching, and overcoming life's challenges with creativity, courage, and compassion.  Her deepest desire is to inspire her WingBuilder community with wisdom and encouragement to launch their dreams and soar to higher altitudes of living.
In her spare time, Sandi enjoys spending time with her daughter and fur children:  A Chihuahua named Chico, a calico cat named Pumpkin, and two gerbil brothers, Hiccup and Toothless. She enjoys reading, listening to music, drawing, watching movies, dancing, sitting by a cozy fire, and meandering through the woods.
Sandi also loves to sing!  For a brief period of time, she was a vocal performance major at the renowned and highly competitive Indiana School of Music… until she realized that making a career of music would squelch her inner songbird.  Instead, now she happily sings for fun in community and church events, in the car, and in the shower.